The next decade will be decisive for the development of a national energy mix that is increasingly oriented towards renewable sources.
But it will be the next few years that determine the results for the 2030 goals and for the necessary process of decarbonisation of our economic system: the transposition of European directives, the definition of ambitious international targets, the implementation of long-term national climate and energy policies, and a renewed Energy-Climate Plan, will all be decisive factors for the acceleration that many operators have been expecting for some time.
Operators of all sizes, who need that framework of policies and regulations immediately in order to be able to implement their investment plans. In this short special, addressed to visitors to Key Energy 2019 in Rimini, we have focused our attention on those sectors that we believe to be crucial in the short term for the expansion of the clean technologies market and for distributed generation in Italy.
We talk about new ways of producing photovoltaic and wind power, markets where there is space for residential storage, the efficiency of our building stock, and opportunities in the e-mobility chain.
Topics that, along with others, will be covered by the Companies participating in the fair and will be analyzed in the conferences and seminars organized from 5 to 8 November.
DOWNLOAD THE DOCUMENT (PDF) AND PRINT THE CODE FOR YOUR FREE TICKET FOR KEY ENERGY: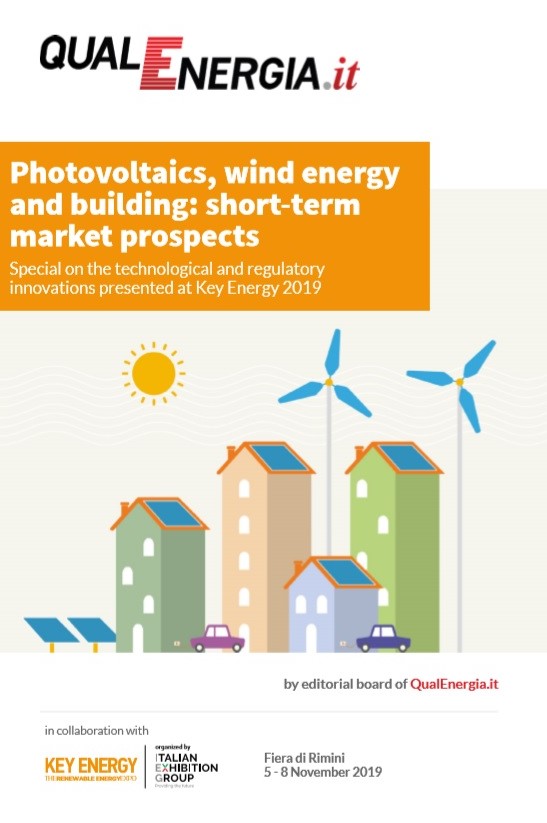 SCARICA LA VERSIONE IN ITALIANO (PDF)